Great article from Professor Karl Glazebrook of Swinburne Uni.
Signal detected from the first stars in the universe, with a hint that dark matter was involved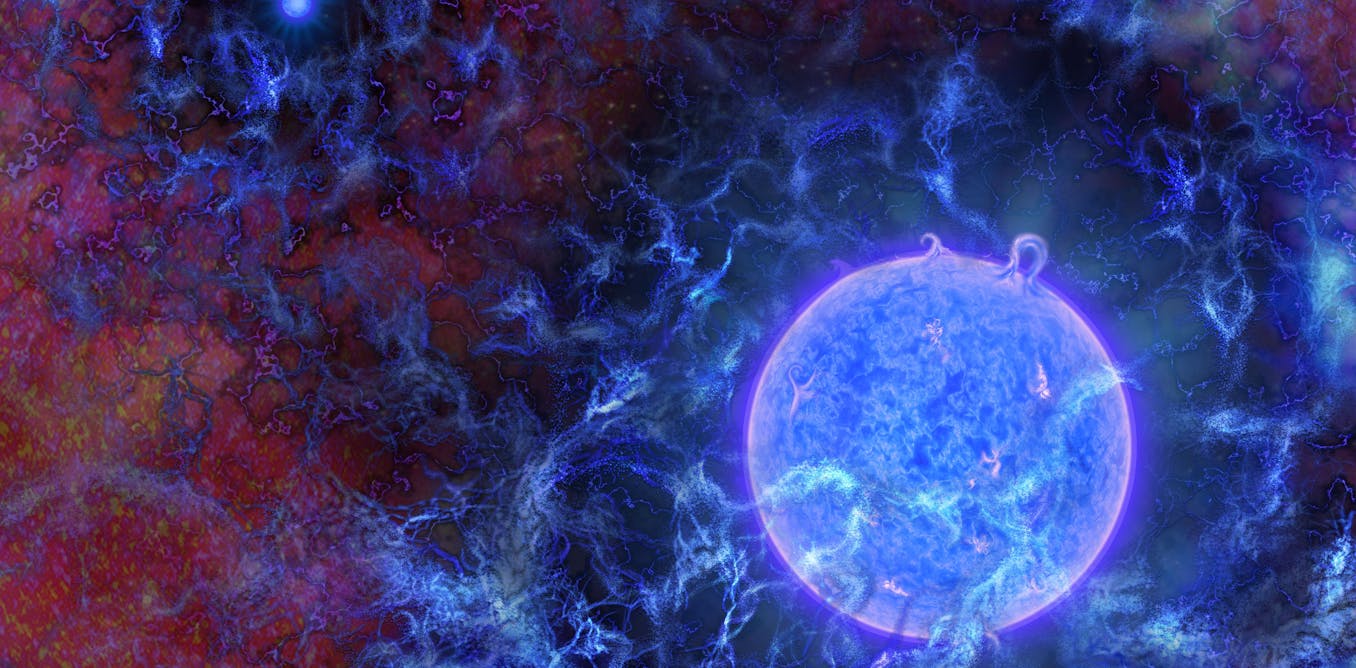 Signals from the first stars to form in the universe have been picked up by a table-sized detector in a west Australian desert. The find also hints at an early interaction with dark matter.
Details of the detection are revealed in a paper published today in Natureand tell us these stars formed only 180 million years after the Big Bang.
It's potentially one of the most exciting astronomical discoveries of the decade. A second Nature paper out today links the finding to possibly the first detected evidence that dark matter, thought to make up much of the universe, might interact with ordinary atoms.
Source: theconversation.com/signal-detected-from-the-first-stars-in-the-universe-with-a-hint-that-dark-matter-was-involved-92427